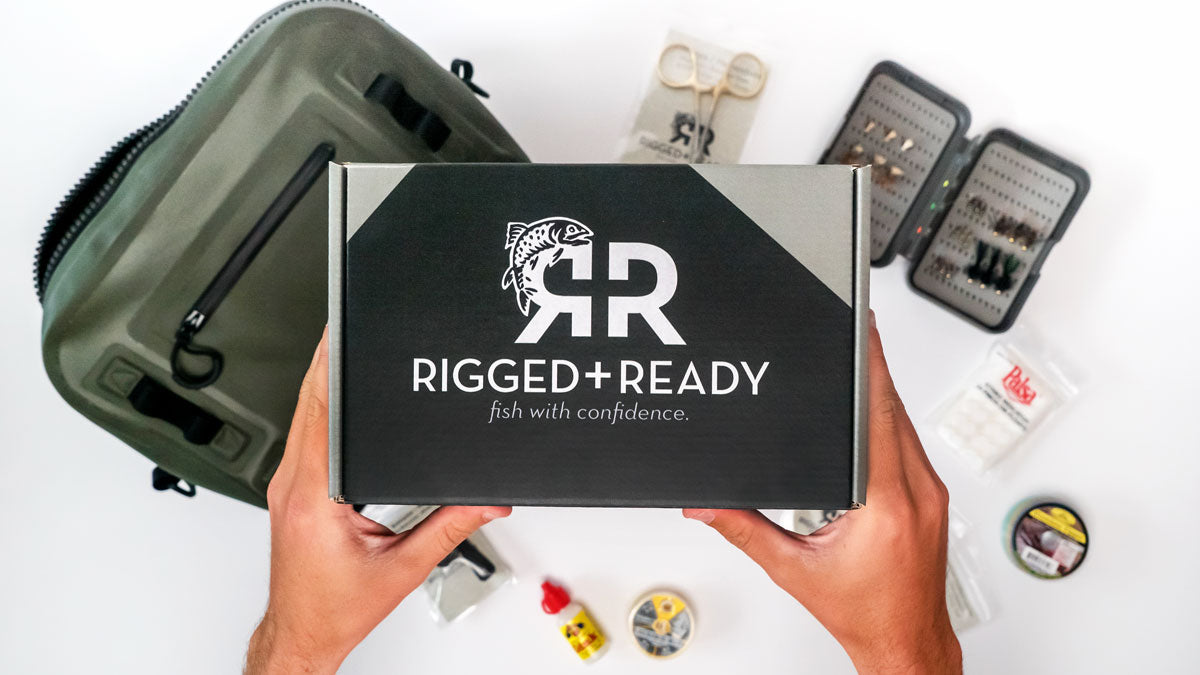 Get the best value from your fly fishing packs.
We've put together curated fly fishing rod and reel combos for each step of the journey to offer you the best experience at the best value.
Our mission is to design the best fly fishing experience possible, from your first time out to your 500th trip.
Shopping for our Fully-Loaded "Jump Starter" Fly Fishing Starter Kit?
Upgrade to our Original Fully-Loaded Fly Fishing Starter Kit to get all the essentials included in your pack ($150 value!).
Save $150 Now
Regular price
Sale price
$149.99
Unit price
per
Regular price
Sale price
$59.99
Unit price
per
Looking for our Fully Loaded "Premium Package?"
Our Fully-Loaded "Premium Package" Fly Fishing Starter Kit has everything you need to hit the water and catch fish on day one, featuring a premium Filson 100% Waterproof Fly Fishing Pack.
Get the Premium Package
Regular price
From $329.99
Regular price
$449.99
Sale price
From $329.99
Unit price
per
Starting from scratch? We've got the perfect bundle for any level of experience.
Whether you are a beginner looking for all the gear you need to catch your first fish, or an experienced fly fisher looking for a gear upgrade, we've got a bundle with the best value.
Shop All Packs
Packages - Best Value!
Shopping for the best fly fishing accessories
Everyone knows that you need a rod and reel to get in the water and start fishing. However, experienced fly fishers know that the fly rod and reel combo are only half the battle.
The best fly fishing starter kit includes everything you need to get a trout on your line, including dry flies, line weights, and a fly box.
That's why we sourced our favorite waterproof accessories (hip packs like the Filson bag are the best for mobility in the water). Even beginner fly fishing trips should feel like they have the benefit of years of experience.
Our fully-loaded pack is not just for entry level fly fishers, however. This high-quality tried and tested gear is used by the team at Rigged and Ready on every fishing trip because it works, no  matter water your level of experience is.
Why you really need a landing net to complete your fly fishing setup
An important part of being a fly fisher is to be conscious and protective of the environment around you. Even if you are going to keep a few of the fish that you catch, you want to ensure that the fish that you do release are handled properly when you catch them.
A good landing net serves the purpose of preserving the protective layer that fish have that prevents them from infestations from parasites, bacteria, fungus, and other things.
A good net also ensures your safety. Stray hooks and broken lines can injure your hands and arms and end your fishing trip early. No one wants that.
Shopping for Fly Fishing Packs: Hook, Line, and Sinker
Whether you are looking for fly fishing gear for beginners or are looking to upgrade your setup with the latest technology, a full rod and reel combo with a new dry pack is a great way to go.
The team at Rigged and Ready tested rod cases, floating lines, rod tubes, and weighted fly rods to come up with the best possible rod outfits, and that's what we have in our bundles.
Our Best Value Pack and our Best Premium Pack are both what we highly recommend as rod, reel, and line combos. The difference in price is due to the difference in the material grade of the rod and reel combo. If you have put a starter rod and reel to the test, and need some additional strength and flexibility, and need a lighter rod for a hike out, our Best Premium Pack is the right pack for you.
Fly Fishing Setup Beginners: Best Value Pack
Fly Fishing Setup Advanced: Best Premium Pack